Storm Damage Pictures
Sometimes Mother Nature's disposition is anything but calm.
Unless you've been on the receiving end of her bad temper it's hard to visualize.
We've collected a few shots of the damage that can be sustained during a high wind storm and the resulting cleanup.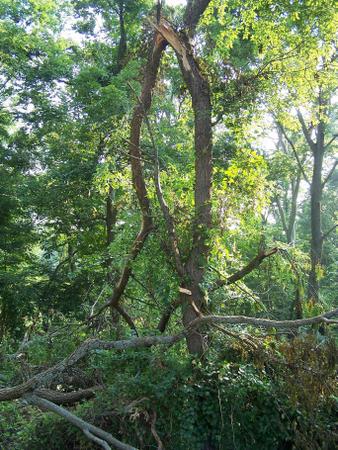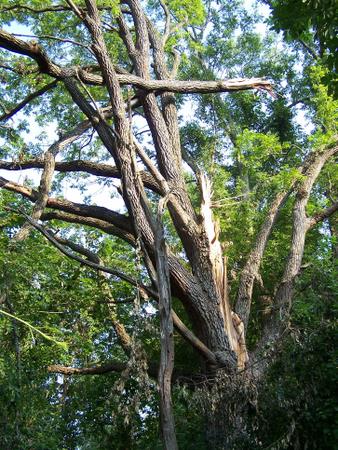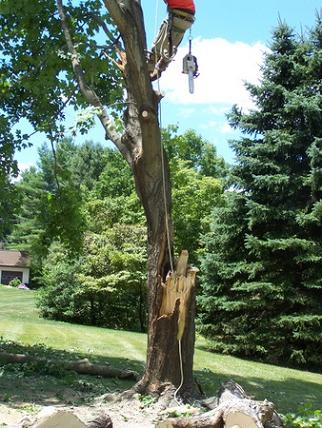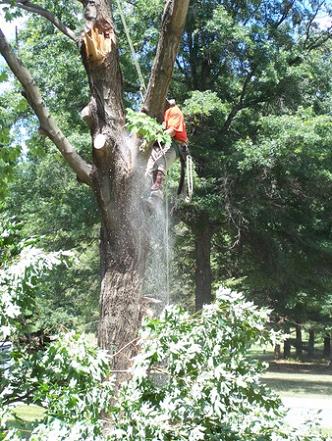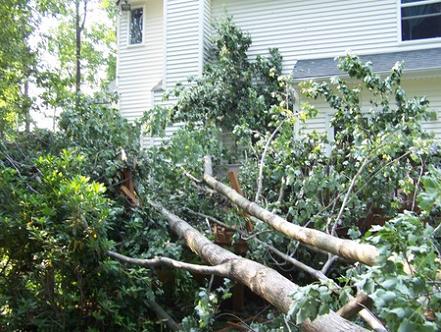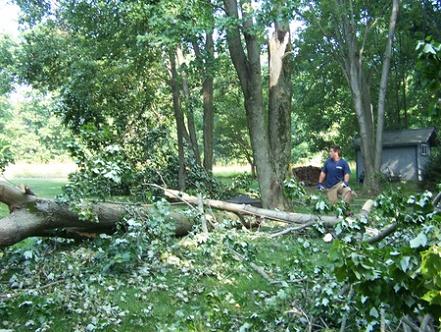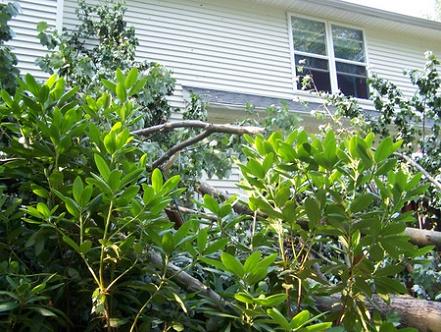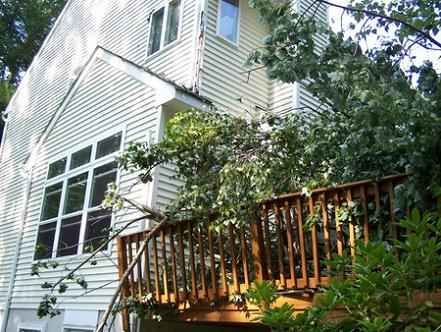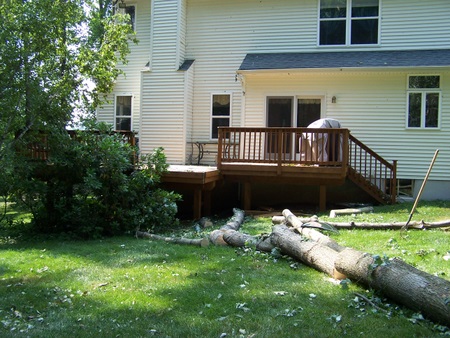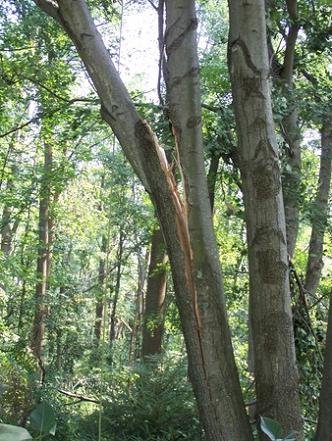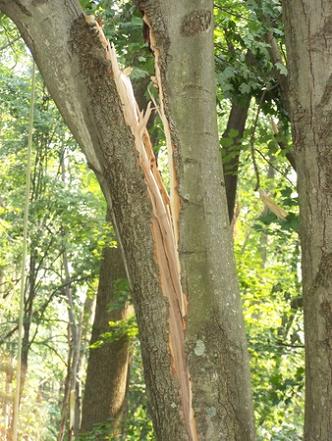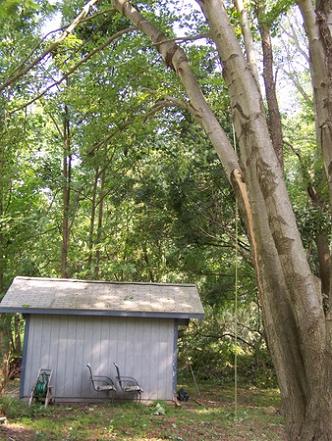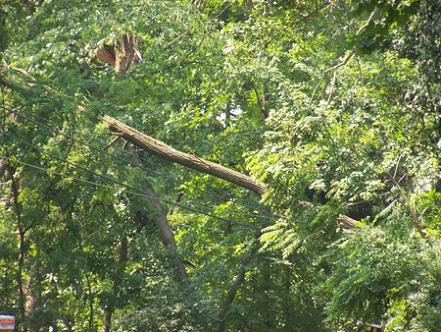 From Storm Damage to Scruggs Tree Home
A tree is a living thing, and its integrity and stability change over time. Never assume that a tree that has survived 10 severe storms will necessarily survive an 11th. This means power lines, homes and other structures that might not have been threatened a few years ago might suddenly be under threat by a tree that has grown larger. Preparing trees for these natural disasters is a must and should be done well in advance of the stormy season. To help ease these dangers, we'll evaluate your trees and in doing this will help you determine potential weaknesses and dangers.
Look at your trees for the following warning signs for potential storm damage:
Wires in contact with tree branches. Trees may become energized when they are contacted by electric wires.
Dead or partially attached limbs hung up in the higher branches that could fall and cause damage or injury.
Cracked stems and branch forks that could cause catastrophic failure of a tree section.
Hollow or decayed areas on the trunk or main limbs, or mushrooms growing from the bark that indicate a decayed and weakened stem.
Peeling bark or gaping wounds in the trunk also indicates structural weakness.
Fallen or uprooted trees putting pressure on other trees beneath them.
Tight, V-shaped forks which are much more prone to failure than open U-shaped ones.
Heaving soil at the tree base is a potential indicator of an unsound root system.