Chester County Tree Services
Welcome
We are

Scruggs Tree Service

The Premier Chester County Tree Service
for
Chester County homeowners and businesses.
If you're looking for quality and professional tree and landscape services or experienced tree care advice you've come to the right place.
Scruggs Tree Service has proudly served homeowners and businesses in Chester County, Pa since 1977.
We offer a full range of tree care services.
Our Customers Receive Professional Tree Care
by Experienced Arborists.
| | | |
| --- | --- | --- |
| | Tree Pruning | Tree Removal |
| | Spraying | Tree Diagnosis |
| | Stump Grinding | Property Inspections |
| | Cabling | Fertilization |
| | Shrub Pruning | Lightning Protection |
| | Shrub Removal | Preventive Maintenance Program |
| | Land Clearing | Pre-construction Consultations |
| | Firewood | Pre-purchase Consultations |
| | Crane and Bucket Truck Service | Proactive Arboriculture |
Urban trees differ greatly from forest trees. In an urban setting, healthy trees just don't happen. It's a very common misconception that trees can take care of themselves, but in an urban setting they face many foes: roads, sidewalks, parking lots, deicing, over fertilization, herbicides, root compaction and even improper mulching and planting techniques.
It's easy to damage a tree which can eventually lead to death, but it takes experience and a knowledgeable effort to save a tree.
Professional Tree Care is a valuable investment. Properly cared for trees provide a healthy, safe and enjoyable outdoor environment.
Preventive maintenance is less expensive than trying to fix a problem or having to remove a fallen tree from your house. Other than acts of mother nature, the most likely cause of tree damage is human negligence. Inadequate care at the proper time makes trees susceptible to disease. Diseased trees lack the strength to survive severe weather conditions.
By giving a little care and following correct tree care practices, homeowners can make sure that their trees are protected and ready to face nature's fury.
What can you do?
We thank you for visiting.
Scruggs Tree Service

Arboricultural Services

610-458-1960
610-436-9372
We are as proud of your property as you are.

When we're on your property,
We won't do anything we wouldn't do on our own.
****************************************************
Services: Tree Pruning, Tree Removal, Spraying, Tree Diagnosis, Stump Grinding, Property Inspections, Cabling, Fertilization, Shrub Pruning, Lightning Protection, Shrub Removal, Preventive Maintenance Program, Land Clearing, Pre-construction Consultations, Firewood, Pre-purchase Consultations, Crane and Bucket Truck Service, Proactive Arboriculture.
Areas Serviced: Berwyn, Chadds Ford, Chester Springs, Downingtown, Elverson, Exton, Frazer, Glen Mills, Glenmoore, Honey Brook, Kennett Square, Lionville, Malvern, Morgantown, Newtown Square, Paoli, Phoenixville, Thorndale, West Chester, Westtown as well as surrounding areas.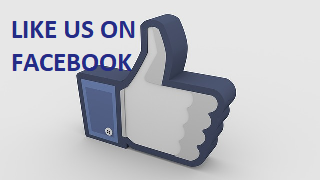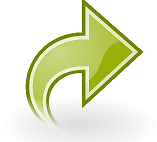 Tree Care Tips For Informed Homeowners
Diagnosing Tree Health and the Signs to Look For
Help Your Trees Resist Tree Pests
Pruning Trees - Increasing Your Property Value and Appeal
Crown Reduction on Willow Tree
Tree Removal Pictures
Black Walnut Removal Using A Crane
Stump Grinding Pictures. Pictures of machine grinding out tree stumps
Photos of Tree Care In Progress
Local, Global and Regional Resources for homeowners who need information and help with almost any project inside and outside of your home.
Property Inspection and Tree Diagnosis
Customer Testimonials
Tree Tips for Homeowners - Everything You Ever Wished You Knew About Tree and Shrub Care
Privacy policy
Current Positions available with Scruggs. Are you experienced in the tree and landscape field. Come work with us.